Proofreading rates
No two jobs are identical and it would be unhelpful and misleading to publish fixed proofreading fees here as the final bill would depend on:
the quality of writing and number of errors corrected
the density of text on the page
use of technical language
bibliography, references, and endnotes/footnotes to be checked to the main text
cross-references to be checked
whether the document has already been copy-edited.
Minimum invoice value is £20.00. No VAT is payable on my fees.
Proofreading rates typically start from (effective 1 January 2018):
academics, students, authors, and writers: £6.50 per 1000 words; proofreading-plus service £7.50 per 1000 words
educational institutions, businesses, and organizations: £8.00 per 1000 words
publishers and charities: by arrangement.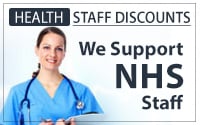 ---
Special offer:
Two-page CV / resumé plus covering letter proofread for a fixed £20.00.
At the same time why not have your LinkedIn profile proofread and checked to your CV for only an extra £5.00?
Payment in advance by direct bank transfer is required.
---
If you have lots of small items that need proofreading over an extended period it may be possible to issue itemized / combined invoices covering these on a weekly, fortnightly, or monthly basis.
For a no-obligation estimate of cost please email me with details of your project.
Language consultancy rates
This is a premium service completely separate from proofreading and will be charged for at a higher, usually hourly, rate. A typical starting rate would be £24.00 per hour upwards.
Payment terms
Invoices to business clients are payable within 30 days of invoice date with invoices issued on the day of completion of work. Payment terms will vary for individuals, such as authors and students, and those not based in the UK.
For those non-business clients, such as academics, writers, and authors, who do not qualify for standard business payment terms of 30 days, there are the following methods of payment for settlement before the documents or publications are returned corrected.
Payment methods
Payment is accepted by direct bank transfer (BACS) using PC or mobile internet banking – bank account details will be provided to you on an emailed invoice. Please allow up to three days in the bank clearing system, although some banks operate a Faster Payments System for transfers within 2 hours – for example, Barclays Bank and HSBC. 
Google Wallet. Now accepting payments by Google Wallet. You can use your Gmail or Google Mail address to send me payment at syorkproofreading@gmail.com. You do not need to have an email account with Google though. With Gmail, you can still send money by clicking the "send money" button in your Google Wallet on the web. You can also send and receive money on your phone from your Google Wallet on the mobile web at wallet.google.com
Google
Wallet
Now accepting PayPal. For your convenience click on the paypal.me link below the logo to be taken to the PayPal payment page. Alternatively I can raise an invoice to be sent from PayPal if you supply me with your details and email address.
Payments by Barclays Pingit. Payment recipients are identified by their mobile phone number instead of their bank details, such as sort code and account number. Send payments to my mobile phone number 07543 932048 or use the pingit.me link below.
Personal link: pingit.me/stephenyork
Academics, writers, and authors with bank accounts based outside the UK can pay me at favourable exchange rates via my account with Transferwise (certain country exclusions apply). A payment request will be sent to you containing a link you can click on to make payment, which is usually received by me within 2 days.
Legal jurisdiction
Any agreement for proofreading services is subject to the laws of England and Wales, and the client agrees to submit to the jurisdiction of the English and Welsh courts.